6 Reasons WHY you Want to Hire a Savvy Team of Contractors
(and a General Contractor to manage it all)
I've been a designer for many years, and through the years I've worked with many many general contractors and subcontractors. Luckily, I still work with some, the oldest relationship is more than 20 years now. But, I had to kiss a lot of frogs before I found all the princes. Those that start with you in business aren't always meant to stay. I certainly learned that through the last few years of growing pains. They serve a purpose, do their part, but are unable to develop with you and your processes.
Over the years we refined, improved, found our faults and tried to fix them, enhanced the design experience all while trying to keep the customer service and experience in the limelight. inSIDE (S. I. D. E. ) stands for Savvy Interiors Design Experience. Here's how we will differ from others and why a cohesive team is beneficial to you.
1. Trusting who you are working with.
I'm a dreamer and a designer, I like to be a contrarian and enjoy thinking out of the box. For the first ten years of my career I was told, "No, you can't do that" with no explanation. Come to find out it was "hard" or "they didn't want to" or it would take more "time". I began not to trust what they were telling me. Having a team now that I've worked with for years, I have built a trust of why something won't work, but more importantly, they now I want to do something like that, so they come up with alternatives instead of leaving me to work it out solo. When they tell me no, I can trust that they really can't do it, because I can push them hard, and my team comes through if they can.
2. Cut down on Design Time
Hiring a team that works together all the time means less design time for me and fewer fees for you. When I work with other contractors, they are often not able to meet in person, or schedules collide, or a general has two different tile guys, and the designer has to mock up details construction documents that anyone can read to install the custom items you want to be done. Detailing the design requires AutoCAD renderings, callouts, specifications that take time because this person has never worked with you before. BUT, when you have a cohesive team, I can 'almost" speak code. I can explain to my installer how i'd like it installed because he knows me and knows the look I am after, we work in tandem, easily saving my client 5 hours of communication time.
3. Manage contractor skill sets and personalities
Mad skills these contractors have and yet, I've burned through so many. I look for a lot of high-level qualities in those I chose to work with. They must be professional, courteous, respectful. I've weeded out the complainers, the yellers, the ones that won't call you back. I've worked to license a few of our unlicensed guys to make them legal, and I've trained a few on how our projects work differently than a retail job. You report to me, make it easy on the clients and get direction that will streamline your process.
These guys (and gals) are superior at their craft, but some may not be good at the "business" side of their business. I get bids on napkins, cardboard, text messages. I make sure they are as complete as possible and take full accountability for errors. I take what they can do, and I try to organize them with time and contracts. I sell their services because they have those mad skills I need to make our designs shine and stand out and be completed correctly. We strike that balance between skills, attitude, and being financially competitive in the industry. I won't sell you the most expensive installation, but I will sell you an immense value for your project, where you know it will get done right.
4. You get one Point-Person
I think the most significant advantage for homeowners is a one-stop shop. Many designers will work with your contractors. Many contractors will work with any designers. Most of the time this works fine, but we took it a step further and had an all in one business. This means you get the best of design, and a cohesive team to implement it. So, when I call out two niches in a shower, I know they will get built. If I do that with a contractor that doesn't know me, he may make up an excuse for why it didn't get done, and it compromises my design
The best part about being a General Contractor and an Interior Designer is the ability to make quick decisions. I'm no longer waiting to hear back from a GC to get approval if we can do it or having to incur costs for change orders to get one of "his" guys back. I can make a change and implement immediately. Making these timely decisions again saves the client time and money.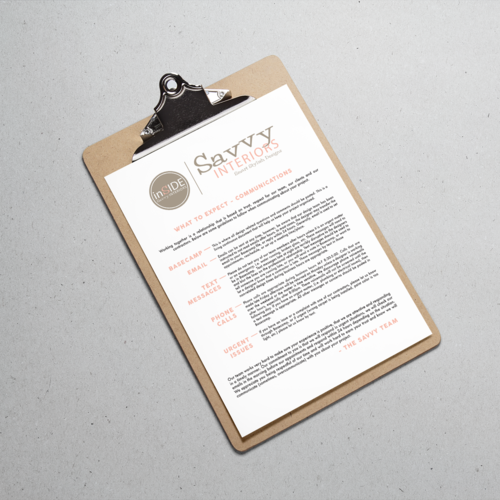 Get our What to Expect Guide
As a contractor that runs multiple remodels, we employ many of our subs full time, who only work for us, or who only work for the trade, not retail. How is this beneficial to you? This means that their work is streamlined, they have instruction from us and little back and forth with the clients. If there are multiple projects, I can move them around when schedules change so we can maximize the efficiency. Based on the total scope of work, we can match the skill set of the cabinet maker to the job (we have THREE fabulous cabinet makers, each with unique talents and skill sets). We want to make sure, we have the right tool for the job.
So, when you want a well run, cohesive remodel, working with a known team that works together (or as I say, all play together nicely) it makes for a more overall positive experience. We will never abandon a project, and we make sure every punch list item or warranty item is complete. Because, my trade installers rely on me, and I rely on them for excellent work and to continue our 90% referral base in continued projects.